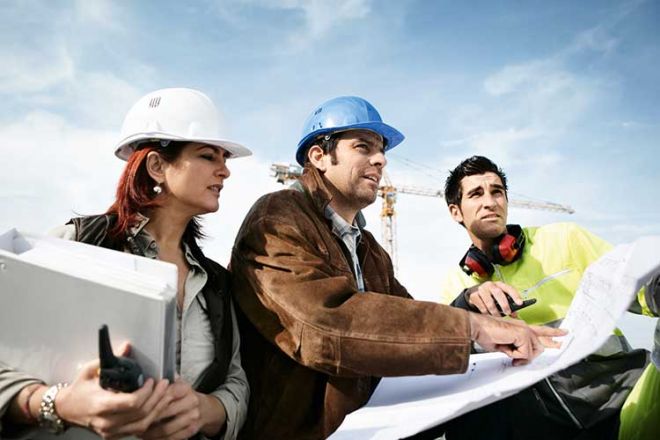 A damp building or facility due to water ingress or incorrect specification is not only a health hazard but can damage its fabric. Getting the right waterproofing and resurfacing solution requires expertise.
By making Triflex a part of your team, we can help you to get the right solution for both new build and refurbishment. If it is an existing building, we will help you to identify the true cause of a problem and then specify the correct long-term solution.
We are true specialists at what we do, with more than 40 years' experience in cold liquid applied waterproofing and resurfacing with a large ongoing research and development budget. Put the resource of a multi-national specialist at your fingertips to make sure that you get it right.
Specifying and commissioning the right solution
Right from the beginning, we will work with you to get a specification that meets your needs, this involves:
Consultation.  We will listen and work with you towards a solution that meets all of your clients protection, safety and aesthetic needs
Survey. Our technical team will carry out a free of charge condition survey
Testing. Where needed we will conduct free of charge core, adhesion, cohesive strength and other testing
Specification proposal. After evaluating your project, we will provide you with a bespoke project specification proposal
Installation. We only work with our network of Triflex Authorised Installers and we can provide on-site support and quality control
Warranty. Our solutions are underpinned by meaningful warranties backed by insurance
Get us involved from the beginning of your project and we will help you get the right solution.
Whether you need to specify a solution for a roof, balcony, car park, walkway, renewable energy installation, agribusiness or other application we have an ideal solution that will provide long-term protection. Let us help you make the right decisions and then help project manage its application to ensure that your customer is happy both today and for years to come.
Don't opt for a cheap solution it could cost you your reputation in the long term.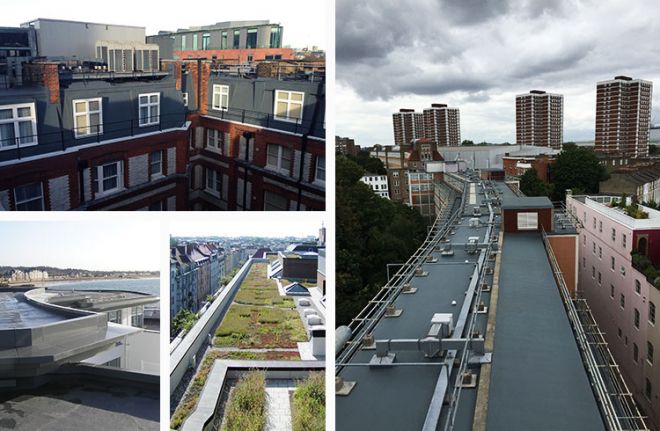 Our roof waterproofing systems offer the best possible long-term protection for simple, highly detailed or intricate roof structures. They are versatile and can be used in all areas, providing durable and long-lasting protection.
You can be safe in the knowledge that you have left your customer with the highest levels of certified protection.
Find out more about our roofing solutions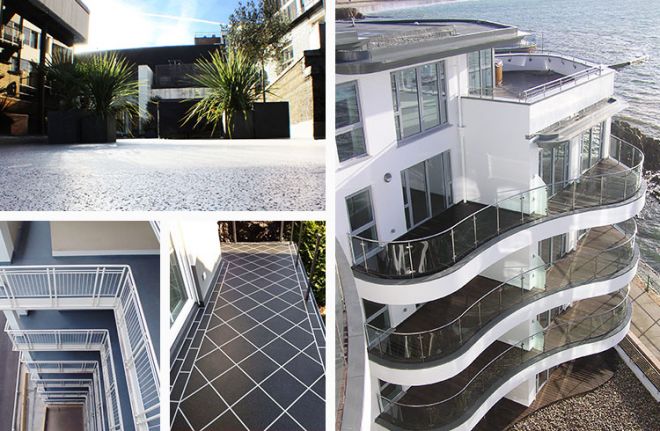 Walkway, balcony and terrace solutions
Walkway, balconies and terraces are an extension of the internal living environment and are an important part of a customer's experience.
Triflex systems are available in over 50 standard colours with the option of four surface finishes in different textures, so they can be tailored to your and the customer's needs while providing the long-term protection that they are looking for.
Find out more about our walkway, balcony and terrace solutions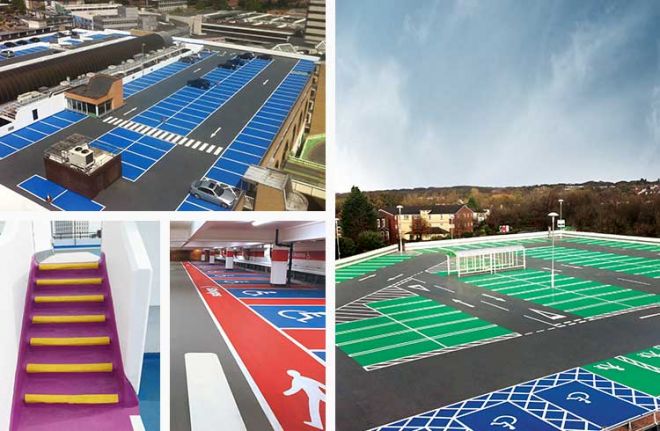 Car parks are subjected to high loads from vehicles and exposed to weathering, mechanical damage and chemical attack.
Our liquid applied waterproofing systems protect top, intermediate, ground bearing and underground decks from these loads and more, guaranteeing reliable long-term protection. The systems are fast to apply and cure rapidly so they can be driven upon after just a few hours, keeping the car park open for business.
Find out more about our car park solutions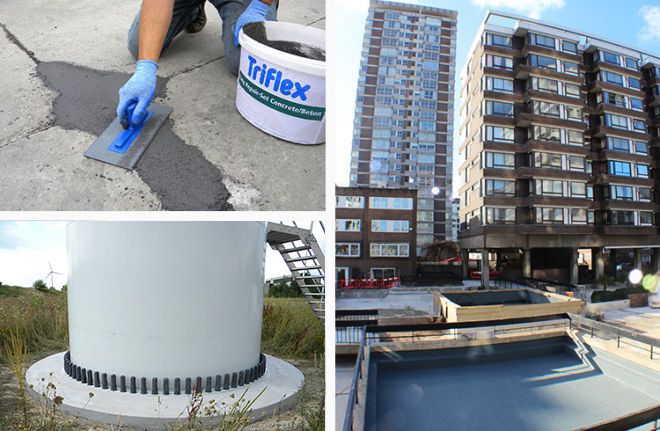 Other waterproofing applications
Our durable solutions can offer protection to joints, industrial floors, equipment rooms, wind turbines, water management facilities and much, much more. In agribusiness, our waterproofing and coatings offer ideal protection against acids and cleaning agents.
We have the ideal, wide-ranging systems for a whole host of other applications, and will work with you to deliver the right solution.
Find out more about our infrastructure solutions