Staff car parks provide an essential function in the workplace, so protecting the parking asset from harmful corrosion processes is vital. It's not just spalling concrete that needs to be avoided. Caustic drips through cracked concrete are common and can lead to expensive car paintwork repairs, so a robust waterproofing system is vital in avoiding these preventable costs and keeping employees happy.
Although not usually open to the public, staff car parks should engender a professional environment, reflecting the corporate values of the organisation. After all, it's not just employees that use these facilities; visitors are frequent. Parkers must therefore be able to find their space efficiently and make their way safely to their place of work through clearly marked walkways, ramps and stairways, without straying into dangerous, secure or other off-limits areas.
Triflex waterproofing, surfacing and marking systems allow employers a wide choice of colour and design options, all with inherently high anti-skid values greatly reducing the risk of slips, trips and falls on your premises.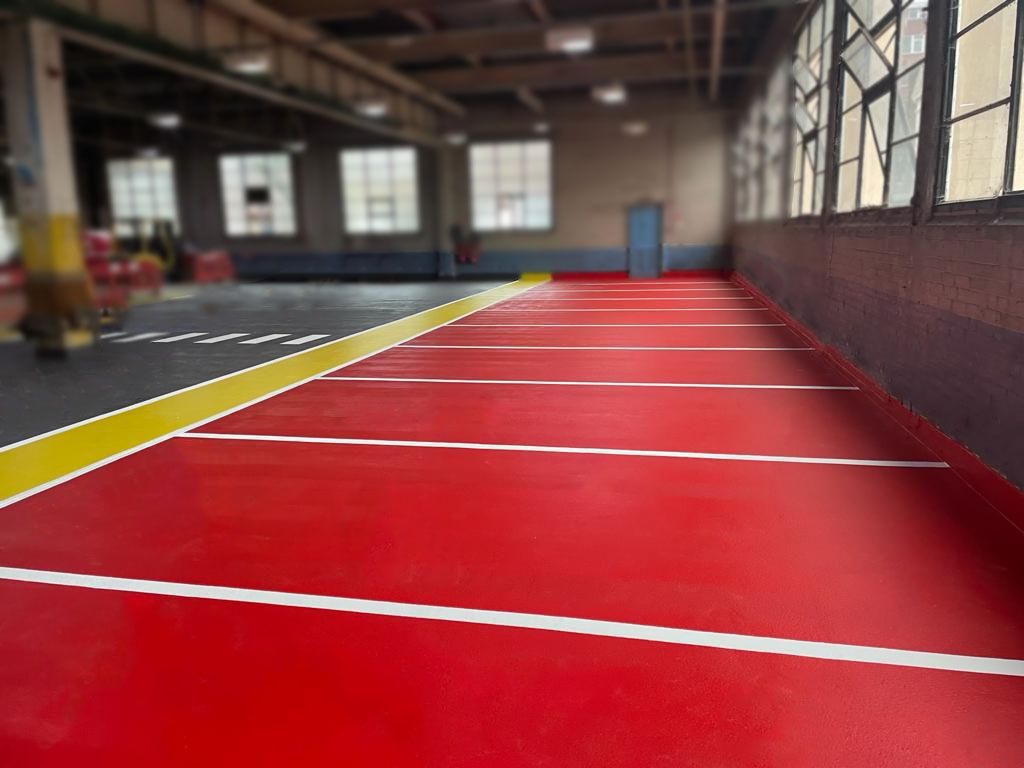 Staff car park at Royal Mail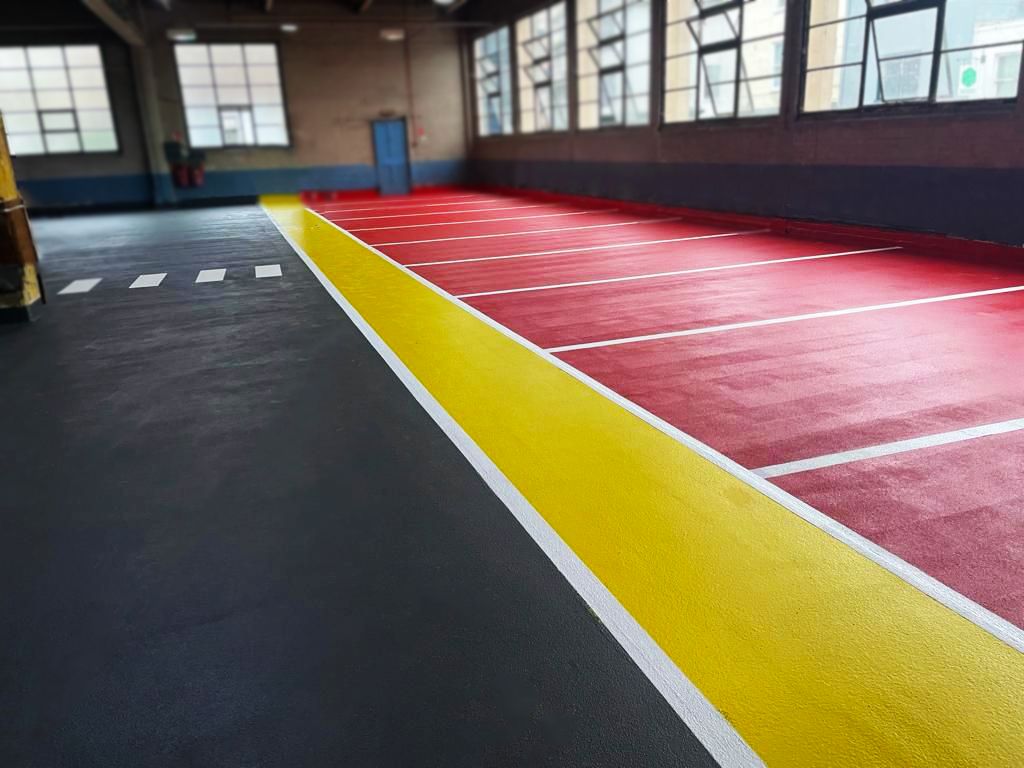 Staff car park at Royal Mail
Delivering unsurpassed levels of performance and long-term structural protection, as proven in some of the busiest car parks across the UK and Europe.
Tried, tested and certified to the highest industry standards including BBA, ETA and EN 1504-2
Compatible with asphalt, concrete, existing membranes, steel, timber and more
Over 30 years experience directly overlaying asphalt, with over 2 million m² of failed asphalt overlaid in the UK alone
Ideal for new build applications and off-site/pre-fabricated construction
Fast-curing, cold liquid applied waterproofing and surfacing
Can be applied at low temperatures allowing for all-year round application
Solvent and isocyanate free, unaffected by ponding water and resistant to chlorides (road salts), carbon dioxide ingress, petrol, diesel, brake fluid, engine oil, battery acid, de-icing and cleaning products
Meaningful warranties backed by insurance
Getting your waterproofing specification right
Our job is to make sure that you get the right solution. Our cold applied waterproofing and surfacing systems are based on extensive research and development, but helping you get the right answer is about far more than this.
From day one of your project, we will work with you to get the specification that meets your needs. This involves:
Consultation. We will listen and work with you towards a solution right from the first enquiry

Survey.

Our technical team will carry out a thorough on-site condition survey

Testing.

If needed we will conduct core, adhesion, cohesive strength and other testing

Specification proposal.

After evaluating your project, we will provide you with a comprehensive bespoke specification

Installation.

We only work with our network of Triflex Authorised Installers and we can provide on-site support and quality control

Warranty.

Our solutions are underpinned by meaningful warranties backed by insurance