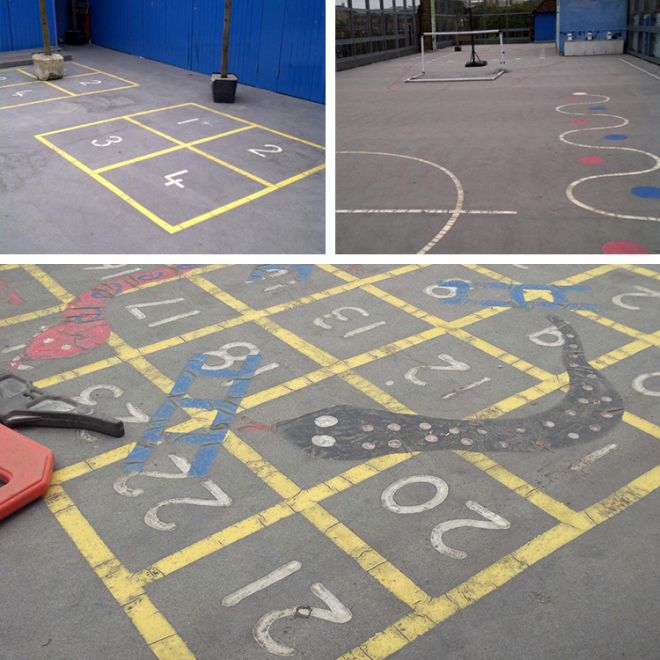 The Hanover School, Islington is ideally located alongside the Regents Canal in London, the school boasts fantastic views from its well-known roof top playground. In 2012, to reflect its ongoing dedication to improving the learning facilities, the third floor, rooftop playground of Hanover Primary School underwent a major refurbishment project.
The playground area was showing signs of significant deterioration and in certain areas, the safety of the play area had become a concern. Triflex were requested to consult on the project and due to the nature of its location and issues with access, the site survey outcome became clear.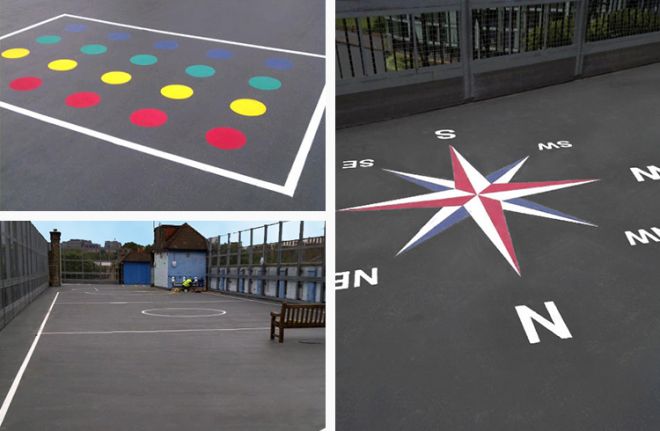 Negating the need to remove the existing failing membrane, an overlay solution was the most practical option. Due to its rapid cure times, the ability to overlay almost all existing substrates, and exceptional durability, Triflex ProTerra (BTS-P) was specified for the project.
Once the asphalt substrate had been prepared and existing playground markings removed, the Triflex ProTerra (BTS-P) waterproofing and surfacing system was installed. Triflex Preco Cryl Rollplastik 2K was then used to provide new playground markings including a football pitch, basketball court and educational play markings.
The use of Triflex ProTerra (BTS-P) has helped to ensure the long-term security of the rooftop playground at Hanover Primary. The school now has peace of mind in knowing that the robust waterproofing and surfacing system has ensured that the playground is completely watertight and durable.
The health and safety of the pupils is always of the greatest importance; the high PTV value (exceptional anti-skid and anti-slip properties) of the system has reduced the chance of any slips, trips or falls.