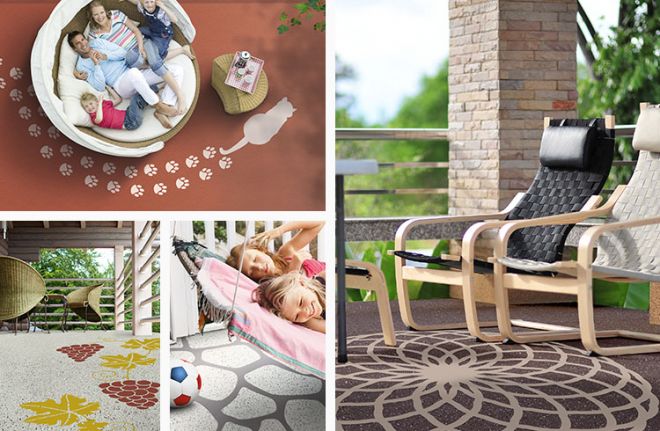 Our 40 years of experience gives us the expertise to provide waterproofing and surfacing solutions to even the harshest of environments, meaning that your only focus is how you want your walkway, balcony or terrace to look.
With Triflex Creative Design you can create your very own personalised walkway, balcony or terrace to suit your needs. Triflex Creative Design incorporates a self-adhesive sheet, which once removed reveals your surface design. Standard and bespoke designs are available, from classic tile patterns in various formats, through to company and club logos or names. The possibilities are nearly endless.
Triflex Creative Design can be used with the Triflex Chips Design and Triflex Colour Design finish variants, so you have a multitude of creative options for creating your bespoke walkway, balcony or terrace.